Billboard Advertising
Billboards are larger than life. So many advertising mediums force you to place your advertisement on the periphery. Your ad sits on the sidebar of a webpage squished in between three other advertisements easily ignored and forgotten. Billboards allow you to showcase your business center stage. They give the advertiser the ability to send a big bold message in a few short words. Some of the most popular billboard canvases include:
Bulletins
Premiere Panels
Spectaculars
Posters
Junior Posters
Wallscapes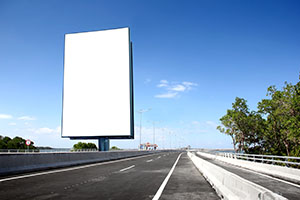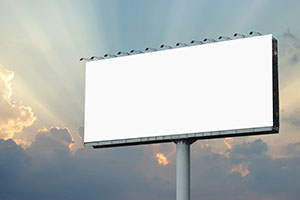 Speak to a live rep:
(866) 604-2892
Features
Since the birth of advertising, billboards have provided many invaluable benefits including:
Premium Showcasing
Effective Branding
Target Demographics
Customized Placement
Brand Your Image
Public perception of your product can often be as important as the product itself. People most easily associate color schemes with particular brands. McDonald's has the famous 'golden arches' displayed on a red backdrop. Everyone knows what restaurant it is when they see that sign in the distance. If you have a great product and people don't know about it, business is going to struggle. Billboard Advertising offers an enormous canvas for you to use colors, pictures, and words to brand your image.
Reach Your Target Audience
In a world where people can fast forward through commercials and minimize pop-ups, Billboards have everlasting utility. People see billboards. The world outside of our homes is complex and people look to giant signs with writing on them for guidance. There is no better time to send your message. For the local business owner trying to get people in the doors, one or two properly placed Billboard Advertisements will create immediate awareness for your target audience. In a recent survey, over 87% of respondents recalled seeing a McDonalds billboard in the past six months. 87%! The other 13% must never leave the house.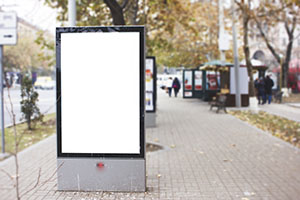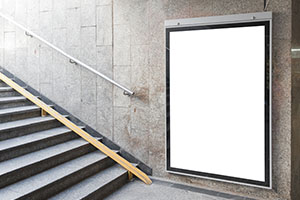 Speak to a live rep:
(866) 604-2892
Placement
Placement is key to a good billboard rental. An ad can only as effective as the quality of its placement. Luckily, we already know where the people are going to be. How many times have you looked out your car window and seen a well placed billboard while sitting in traffic? Ever been guided to a local restaurant by a billboard? Knowing where to place your Billboard is everything. Our affiliates can put your advertisement on virtually any billboard, anywhere. Our team of experts will advise you on key demographics to help you place your advertisment in optimal visibility for your potential customers.
Highway Billboards
Highway billboards can be one of the most effective forms of advertising. Everybody has seen a highway billboard. People look out their car windows and take in messages from signs on a daily basis. On many heavily trafficked highways, billboards are inescapable. That is precisely why highway billboards work. They deliver your message on a big bold canvas. Companies hoping to get exposure on a grand scale need to look no further than highway billboards. You know exactly where the audience is going to be and they will not be able to miss your advertisement. Renting a billboard is easier than you might think. Simply call us at (866) 604-2892 to speak with an industry expert about your highway billboard rental.
City Billboards
City billboards are excellent tools for finding big audiences. Herds of people clammer around the same buildings, bus stops, and places of interest on a daily basis. There is no better way to capture the attention of these mass audiences than with a city billboard advertisement. From Bus advertisements to taxis to wallscapes, our affiliates have all the tools you need to run an effective billboard campaign in any city, nationwide.
Speak to a live rep:
(866) 604-2892
Billboard Sizes
Billboard sizes can be referred to in two different ways. They can be referred to by the number of sheets (the less sheets the smaller the poster) or they can be referred to by their more common street name. The chart below gives all sizes of billboards we offer.
| Billboard Type | Size (In Sheets) | (In Inches) | (In Feet) |
| --- | --- | --- | --- |
| Bulletins | 96 Sheet | 168"w by 576"h | 168"w by 576"h |
| Squares | 80 Sheet | 300"w by 300"h | 25'w by 25'h |
| Panels | 72 Sheeth | 144"w by 300"h | 12'w by 25'h |
| Spectaculars | 96 Sheet | 168"w by 576"h | 14'w by 48'h |
| Large Billboards | 64 Sheet | 320"w by 120"h | 26.67'w by 10'h |
| Medium Billboards | 48 Sheet | 240"w by 120"h | 20'w by 10'h |
| Posters | 32 Sheet | 160"w by 120"h | 13.33' w by 10' h |
| Junior Posters | 12 Sheet | 120"w by 60"h | 10'w by 6.7'h |
| Truck Advertisements | 16 Sheet | 80"w by 120"h | 6.67'w by 10'h |
| Bus Stop Posters | 6 Sheet | 48"w by 70"h | 4'w by 5.8'h |
| Taxi Top Billboards | 4 Sheet | 40"h by 60"w | 3.33'h by 5w' |
Speak to a live rep:
(866) 604-2892
Frequently Asked Questions
How long do Billboard Rentals last?

As a general rule, our affiliates rent billboard space in 4 week increments. Because Billboard Advertising Direct offers such an extensive variety of billboards, duration lengths can vary.

How effective is Billboard Advertising?

Billboard advertising is still one of the most effective forms of advertising. In this new age of tivo and netflix, it has become more and more difficult to reach the consumers. Audiences routinely skip over well placed advertisements, missing the message completely. Billboards are every bit as effective as they have ever been. They have stood the test of time and continue to produce some of the highest ad retention numbers in the entire advertising industry.

Where are the best Billboard Advertising locations?

Premium billboard placement depends largely on the industry and the needs of the advertiser. If you are looking to immediately convert viewers into sales, it is best to place your billboards relatively close to your products. If brand awareness is your key goal, proximity to your product is not nearly as important as reaching high volume target demographics. Whatever your individual needs, our team of experts can advise you on the placement that will most benefit your business.

There's a Billboard I want, how do I rent it?

Renting a billboard in is easier than you might think. Simply call us at (866) 604-2892 to speak with a sales representative about your billboard rental.